We have officially reached the grand old age of 1!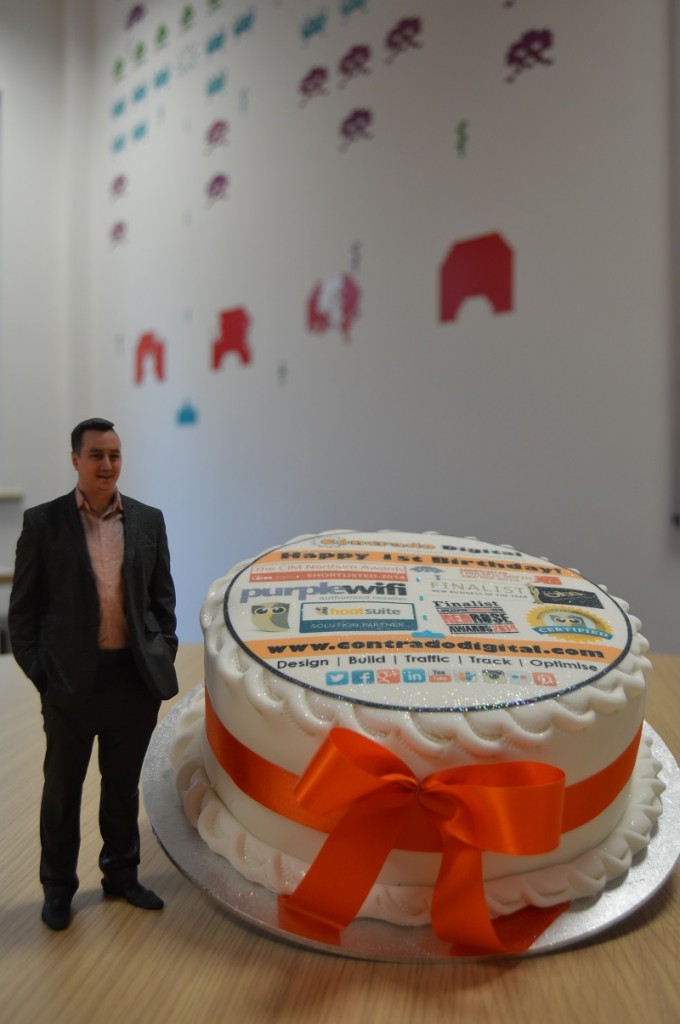 What an amazing first year in business. It astonishes me how fast time flies yet at the same time, realising that we are only 12 months old as a business which is a very short time indeed. It is at this time of year when it is good to look back at the challenges we have overcome and the accomplishments we have achieved as a business throughout this time. All of which wouldn't have been possible without the large network of contacts and connections with other businesses we have made during the last 12 months.
The Challenges and Opportunities
To give a bit of background about myself prior to launching Contrado Digital. Over the last few years during my career prior to launching Contrado Digital, I had the fantastic opportunity to work with leading UK and multi-national brands including LateRooms.com, AsiaRooms.com, Travis Perkins, Berghaus, Oxfam, PDSA, TransPennine Express, Carrier Luxury Holidays and many many more. Working with large and well-recognised brands is great as they really understand the importance of digital.
Since launching Contrado Digital 12 months ago being based in Blackburn, we have spoken with an enormous amount of businesses throughout East Lancashire, ranging from small businesses to large multi-million pound organisations. One of the largest challenges we have faced during this time is talking to businesses about digital and the importance of it. Honestly, the one item that has surprised me most since moving from a Manchester based business environment to an East Lancashire based business environment is that lack of focus on digital technologies. Our experience of this to date is that East Lancashire businesses are 5-10 years behind Manchester based companies when it comes to utilising digital technologies to increase revenues. 
This may sound like a sweeping statement to make since there are clearly some very innovative businesses within the area, often businesses that manufacturer products that are sold globally, although when it comes to their digital presence, this often is left lagging far behind. What this also means is that there is clearly a huge opportunity to help these ambitious companies within the East Lancashire area.
We originally launched offering purely search engine optimisation services, although quickly realised that within East Lancashire that businesses simply weren't ready for such a specialised service. Manchester yes, East Lancashire, no. As such, we expanded our services significantly to cater for the wide range of requests from businesses around how to profit from digital technologies. To make this simple for businesses to understand we broke this down into 5 key areas that set out a clear path for businesses to increase revenues through digital marketing, starting with getting the basics right first then moving onto the more advanced areas;
Design: Looking at how you are communicating your key messages as a business with creative design, photography, video production, copywriting and content marketing. 
Build: Looking at how adaptable your website is to meet your ambitious business goals including expansion into mobile applications.
Traffic: Looking at how your digital marketing channels are working to increase revenue for your business including search engine optimisation, pay per click advertising, email marketing and social media strategy.
Track: Looking at how you are tracking your digital marketing efforts with tools such as Google Analytics, call tracking and our new WiFi Analytics and Marketing service which is designed to bridge the gap between the online and offline world.
Optimise: Looking at how to squeeze every last conversion out of your website traffic through the use of conversion rate optimisation, user testing, marketing automation, user feedback, live chat and customer reviews.
Businesses who really grasp the possibilities with digital over the next few years are the businesses that are going to thrive. The efficiencies that can be achieved through digital are enormous and the marketing potential is global. With a clear, robust and ambitious digital strategy, any business can experience significant growth, as long as they are willing to make the necessary changes to adapt quickly. To paraphrase Charles Darwin;
"It's not the strongest of the species businesses that survives, nor the most intelligent that survives. It is the one that is most adaptable to change"
Accomplishments
Within the short space of 12 months since launching, we have had tremendous success and recognition for the work we have completed. Being nominated for a total of 8 awards for the work we have completed with clients, which put us up against well established companies with over 250 members of staff and one company that recently sold for £18 million. Not bad going for the first year of trading!
We were first shortlisted in the Lancashire Red Rose Awards within the Ecommerce category;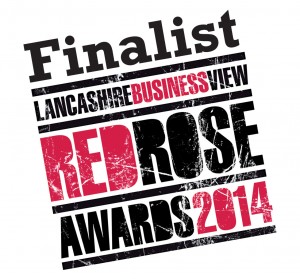 We were then shortlisted in the Prolific North Awards within the Best SEO & PPC Agency category;

We were then shortlisted in The Bibas in four categories including Creative Business of the Year, E-Business of the Year, New Business of the Year and Most Inspiring Business of the Year

We were then shortlisted in the Chartered Institute of Marketing Northern Awards in two categories including Digital Marketing Campaign of the Year and Northern Agency of the Year

All in all, not bad going for the work we have done for clients.
Giving Back
We are firm believers that the next wave of talent for the digital industry is coming from people leaving university. That's why we regularly get involved with speaking at local universities including Manchester Metropolitan University and Blackburn College's University campus to talk to students and staff about how the digital world is changing and what this means for them and the courses that are being run.
Following on from this, we have also had two separate work placement people come in and work on internal projects which has given them a great opportunity to increase their skills.

Partnerships
Within this time we have also partnered with some of the leading digital software providers which means we can offer clients a superior service. Tools including HootSuite, where we are an Official HootSuite Solutions Partner and where our staff are Certified HootSuite Professionals.
We have also recently become a Purple WiFi Authorised Reseller which we are delighted to be part of. This allows us to work with companies who are looking to join the online and offline experience together for customers through the use of smart technologies.

Special thanks
In the true style of Miss World, I'd like to personally thank everyone who has helped us along our journey so far, too many to name individually, so suffice to say that if you are reading this then you are one of these people in one way or another. I've met so many amazing business people and had the opportunity to talk with ambitious businesses within the area about how they can utilise digital marketing to increase their revenues, it's been a fantastic first year in business. Oh yes, and world peace.
The Future
Starting a business from scratch is a tough thing to do and one where there are many challenges that you simply cannot foresee, no matter how much planning you do. Within the first 12 months in business we have had tremendous success and we have also had to re-focus based on the discussions we have had with businesses.
We have BIG plans for the future, so watch this space closely. We are always interested in speaking with ambitious high growth companies to see how we can help to increase revenues further, so if this sounds like you, then get in touch.  
The following two tabs change content below.
Michael founded Contrado Digital in 2013. He has experience working with national and multi-national brands in a wide range of industries, helping them achieve awesome results. Michael regularly speaks at local universities and industry events while keeping up with the latest trends in the digital industry.
Latest posts by Michael Cropper (see all)