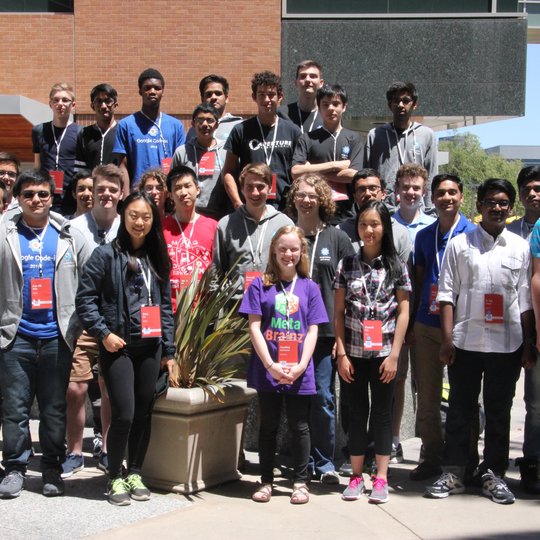 Yesterday marked the start of the 7th year of Google Code-in (GCI), our pre-university contest introducing students to open source development. GCI takes place entirely online and is open to students between the ages of 13 and 17 around the globe.
Open source software makes up the backbone of the internet, from servers and routers to the phone in your pocket, but it's a community-driven effort. Google Code-in serves a dual purpose of encouraging young developers and ensuring that open source communities continue to grow.
The concept is simple: students complete bite-sized tasks created by 17 participating …Read More
Source:: Calling all teens: join the latest round of Google Code-in
If you're reading this blog post then you're probably in the realms of playing with hardware and building a mini server, media server, web server or something along those lines. Great! So now you've got your hardware pieced together, it's now time to start installing software on it. For the purposes of this blog post, I'm not going to go into the details of what/why/when/who/how for the vast array of choices and options available for configuring software on your server. Instead, I'm just going to look specifically about how to create a bootable USB for installing Ubuntu Server. Simple and straight to the point.  
Step 1: Install Universal USB Installer
Download here, https://www.pendrivelinux.com/universal-usb-installer-easy-as-1-2-3/ 
This software will turn a .iso file into a bootable partition on a USB drive.  
Step 2: Download Ubuntu Server
Download the relevant version here, https://www.ubuntu.com/download/alternative-downloads#alternate-ubuntu-server-installer 
Note, make sure you're downloading the correct version for what you require, there are quite a few different versions! 
This step will download the .iso file to your computer. You'll need this file in the next step.  
Step 3: Create the Bootable USB
Follow the instructions here, https://www.pendrivelinux.com/universal-usb-installer-easy-as-1-2-3/ 
In essence, you're installing the .iso file you downloaded in the previous step onto your USB Pen Drive. Note, make sure you install on the correct drive on your computer or you can really really really mess things up! 
When you are creating the bootable USB for Ubuntu Server, make sure you actually select Ubuntu Server from the dropdown list, as there is also an option for installing Ubuntu (desktop) version too, which you don't want.  
Complete!
That's it! You're done. You've just created yourself a bootable USB that can be used for installing Ubuntu Server. Simply plug this device into your server, make sure that it has priority boot settings so your installer can then run and you're on your way! 
Note for Ubuntu Server 18.04
The above software doesn't seem to like Ubuntu Server 18.04, so you'll probably need to use the Rufus software instead – https://rufus.akeo.ie/