You may have recently received an email from Google Search Console warning you that your website is being flagged as Non-Secure Collection of Passwords as can be seen below;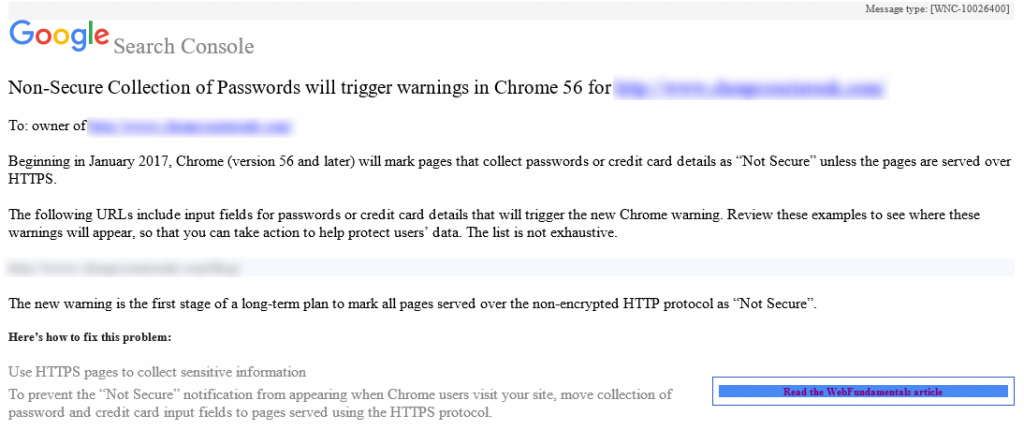 If you have been sent a message like this, you need to act before it is too late. You have received this message because your website is running over HTTP instead of HTTPS on pages that you collect sensitive information. Whenever either you or your users enter sensitive information on any website using HTTP, i.e. http://www.contradodigital.com/wp-login.php then this information can be seen in transit by anyone listening in on the network.
What you need to do
The solution to resolving these warnings is actually relatively simple. If you want to have a go at this yourself, then make sure you claim your free SSL certificate and update your website accordingly. If you need any help implementing this then get in touch and we can help you with the process.
The following two tabs change content below.
Michael has been running Contrado Digital for over 10 years and has over 15 years experience working across the full range of disciplines including IT, Tech, Software Development, Digital Marketing, Analytics, SaaS, Startups, Organisational and Systems Thinking, DevOps, Project Management, Multi-Cloud, Digital and Technology Innovation and always with a business and commercial focus. He has a wealth of experience working with national and multi-national brands in a wide range of industries, across a wide range of specialisms, helping them achieve awesome results. Digital transformation, performance and collaboration are at the heart of everything Michael does.
Latest posts by Michael Cropper (see all)