Recently we were invited over to Google's Manchester offices to renew our Google AdWords qualification and I'm pleased to announce that we have successfully renewed the qualifications for the next 12 months!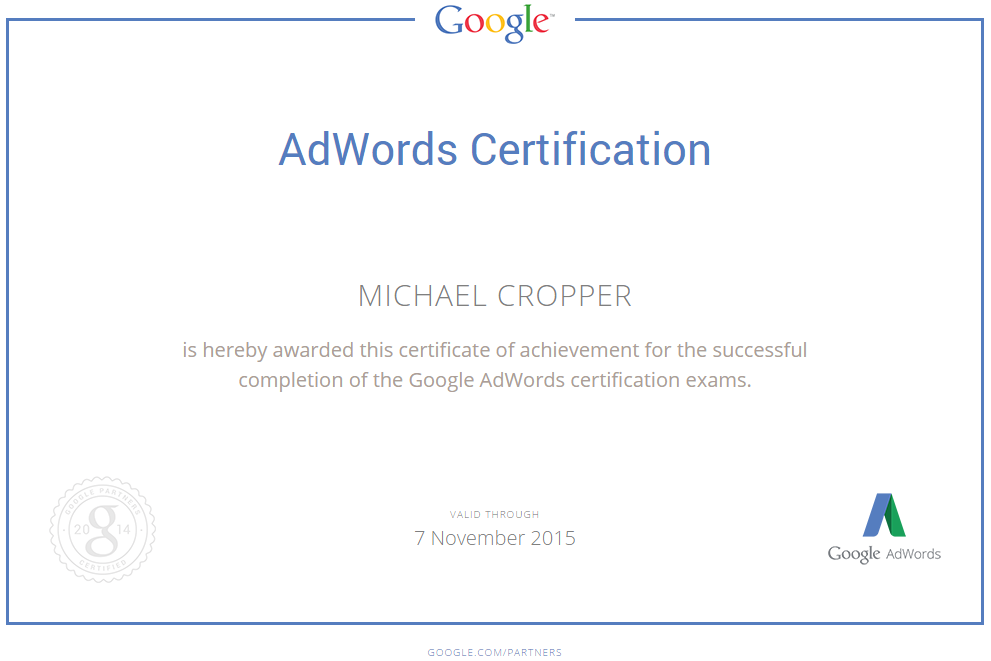 What this means is that we know a thing or two about how to manage a successful pay per click advertising campaign on Google AdWords. The ever increasing complexities involved with running a high performing PPC campaign means that you really need to be speaking with a professional if you are looking to seriously grow your business through Google AdWords.
There are an awful lot of changes within AdWords, on a regular basis, which is challenging for businesses to keep up with. At Contrado Digital it is our job to keep up to date with these changes and work with businesses like yours to improve the performance of AdWords campaigns.
Like with every celebration, it isn't complete without a cake or two!
While we were at the offices, we thought we'd share a bit more of the Google experience with you. Here are a few more photographs of the Google Manchester offices;
Here is to more involvement between Google and Contrado Digital!
The following two tabs change content below.
Michael has been running Contrado Digital for over 10 years and has over 15 years experience working across the full range of disciplines including IT, Tech, Software Development, Digital Marketing, Analytics, SaaS, Startups, Organisational and Systems Thinking, DevOps, Project Management, Multi-Cloud, Digital and Technology Innovation and always with a business and commercial focus. He has a wealth of experience working with national and multi-national brands in a wide range of industries, across a wide range of specialisms, helping them achieve awesome results. Digital transformation, performance and collaboration are at the heart of everything Michael does.
Latest posts by Michael Cropper (see all)