Most WordPress websites that come our way do so in quite a bad state, for many different reasons. The process that we often then begin is one of getting everything working properly as it should. Part of this process is replacing the often extremely poorly built theme that is currently in place with one of the market leading options available. I can count on one hand the number of Theme companies I would trust to develop a high quality theme that is suitable for business use, and none of them are from Theme marketplaces. But let's look at Divi first.
Divi is a Theme created by Elegant Themes and is currently the market leading WordPress Theme for a number of reasons;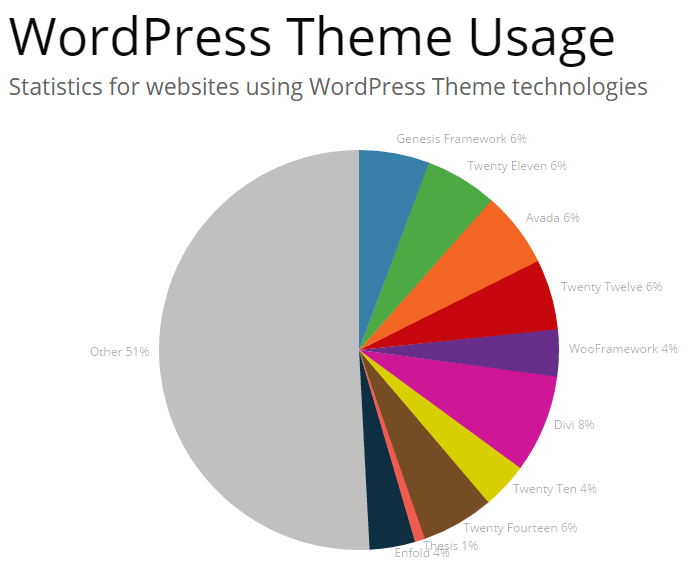 Remembering that the WordPress platform powers over 25% of websites on the entire internet, the fact that Divi powers 8% of WordPress websites just goes to show it's popularity, it is the single leading Theme in use on WordPress to date. But why is it so popular? We'll let's take a look at why we recommend Divi to businesses for the majority of projects.
Ease of Use, Flexibility & Fully Responsive
Divi is simply awesome. The flexibility to control the destiny of your website once set up correctly is immense. Not only is it possible to customise the look and feel of your website with a myriad of options, this is all fully responsive so every aspect of your website works across devices seamlessly.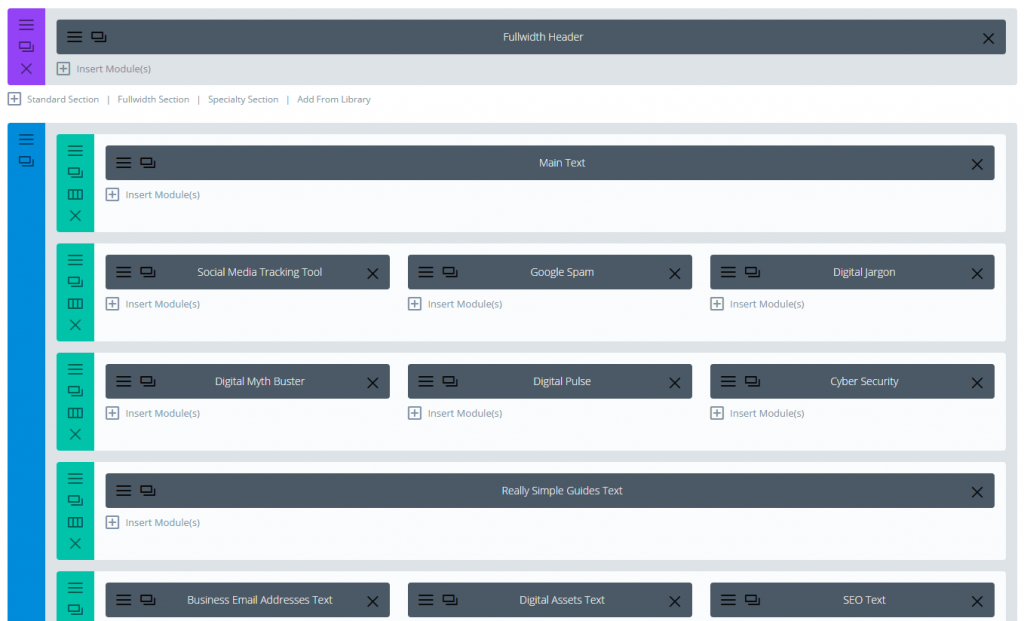 Quality Code Base & Regular Updates
This is one of the biggest reasons why Divi is a popular choice for us, it is built extremely well. What this means in practice is that it is extensible, secure and it maintained on a regular basis. When Themes have been built extremely poorly (sure they may look nice, but if they haven't been built well..) then you have a serious problem as you run into problem after problem after problem. Using an industry leading theme such as Divi means that you essentially have a team of developers working behind the scenes for you continually improving your website which is awesome. New features and bug fixes are released on a very regular basis at least monthly and often more.
Putting Businesses in Control
Most importantly though Divi gives you control of your own website as a business. Most WordPress themes are so inflexible for a user or require a developer to make even the simplest of changes that this can be a costly exercise for businesses to keep paying for updates. Once set up correctly, you have full control over virtually every aspect of your website with ease which can be extended as needed over time with additional content, features & functionality without the endless costs involved paying someone to keep updating your website.
All of this allows you to run your business as you choose without relying on a web developer for everything and slowing you down. Quite frankly too, we don't particularly want to be making small tweaks on your website that you should really be doing yourself. It is not a cost effective method for you and it isn't exactly a challenging task for us to do, we prefer to be working on the more advanced aspects of building your business further by integrating more technology to boost your revenue. When you work with industry leading technology, things just start to work for you and give you the flexibility to take your business in any direction you choose.
Is Divi perfect? Not by a long shot, there are many niggles which are annoying as there are with all technologies in one way or another. Is Divi the right choice for all projects? Certainly not. Divi works extremely well in many situations, although has its limits based on what you may be trying to achieve.
The following two tabs change content below.
Michael has been running Contrado Digital for over 10 years and has over 15 years experience working across the full range of disciplines including IT, Tech, Software Development, Digital Marketing, Analytics, SaaS, Startups, Organisational and Systems Thinking, DevOps, Project Management, Multi-Cloud, Digital and Technology Innovation and always with a business and commercial focus. He has a wealth of experience working with national and multi-national brands in a wide range of industries, across a wide range of specialisms, helping them achieve awesome results. Digital transformation, performance and collaboration are at the heart of everything Michael does.
Latest posts by Michael Cropper (see all)