This full day training session will give you an Introduction to Pay per Click Advertising to allow you to understand the options available, what to focus on and how to generate a return on your advertising investment. This is an intense training session which will be tailored towards your individual business. As such, places are strictly limited so book now to avoid disappointment.
Summary Agenda
9:30: Arrivals
10:00: Morning session to start, covering all about Google AdWords for your business. What you need to know to run a successful Google AdWords campaign
12:30: Lunch
1:30: Afternoon session to start, bring your laptops, work through your Google AdWords account and set up your first campaign with a £150 voucher to get you started
4:30: Close
Detailed Agenda
Morning Session
Introduction to Google AdWords
Account management
Campaign and ad group management
Keyword targeting
Language & location targeting
Ad formats
Budgets and bidding
Measurement and optimisation
Performance, profitability and growth
Managing multiple accounts
Lunch
Afternoon Session
Bring your laptops, it's time to put everything you have learnt in the morning session into action and start your AdWords campaign running. Hands on second half to set up your campaign with qualified Google AdWords professionals on hand to help you along the way
Pre-Event To-Do
Bring your laptop
Set up a Google AdWords account at http://adwords.google.co.uk, complete all your details and link bank account up etc. Simply follow all of the setup instructions. Note, this should be set up as a company account, rather than you.name@your-company.com to make on-going management easier. You will need Administrator access during the workshop
Set up a Google Analytics account and make sure this is installed on your website. You will need Administrator access during the workshop
Complete your details in the form below so the session can be tailored to your level of knowledge and experience
Google AdWords Voucher
As an attendee, you are entitled to receive a Google AdWords voucher worth £150 to spend towards your first advertising campaign. Please note that Google AdWords vouchers have terms and conditions, this is not something we can control unfortunately: http://www.google.co.uk/adwords/coupons/terms.html
Lunch
Lunch is provided, please email any special dietary requirements through prior to the event so catering can be organised accordingly.
Previous Attendees
"Excellent session, relevant and clear, would recommend to anyone wanting to develop online campaigns" – Bruce Maclean,  Managing Director at Raecan Marketing
"Great session that covered a lot of areas from start to finish. Great crash course." – Daniel Hill, Marketing Assistant at PM+M Accountants
"Very knowledgeable, level of support great, thanks for not making me feel stupid!" – Maureen Askew, Early Years and Childcare Business Consultant
"Excellent. Really helpful session. Looking forward to seeing how this helps my business and tweaking the campaign as I get more data." – Jane Leach, Owner at i-Architect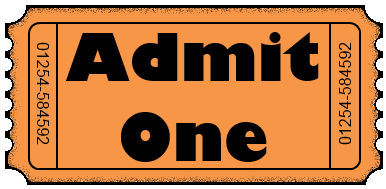 The following two tabs change content below.
Michael has been running Contrado Digital for over 10 years and has over 15 years experience working across the full range of disciplines including IT, Tech, Software Development, Digital Marketing, Analytics, SaaS, Startups, Organisational and Systems Thinking, DevOps, Project Management, Multi-Cloud, Digital and Technology Innovation and always with a business and commercial focus. He has a wealth of experience working with national and multi-national brands in a wide range of industries, across a wide range of specialisms, helping them achieve awesome results. Digital transformation, performance and collaboration are at the heart of everything Michael does.