Today I wanted to share a short story about the importance of keeping your technology up to date within your business and the consequences if you heed to take notice of this advice. Far too often within business, business owners and employees have an approach of "do it once and forget about it", well with technology, this approach is doomed to failure and can cost your business a lot of money in the long run.
Computer Hardware
The first recent example relates to a business whose computer equipment wasn't as up to date as it should have been. The hardware was around 3 years old, which on a laptop by this time the performance has already started to significantly degrade from when you first bought it, and the software simply hadn't been managed well during this time either.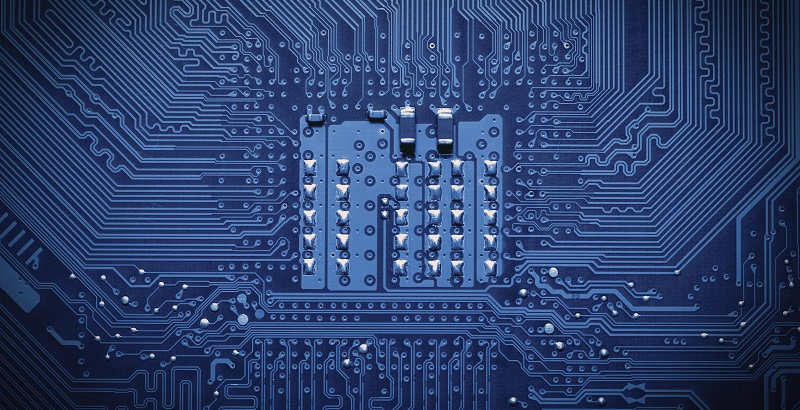 While this is a recent example, this same scenario we have seen multiple times before with businesses of varying sizes so this is certainly not uncommon which is why we want to stress the importance of keeping your technology up to date. Avoid going through the same frustrations others businesses go through by implementing a common sense approach to maintaining your technology on a regular basis.
Firstly, running your business on slow computer hardware can significantly impact the performance of you, your staff and your business as a whole. For example, I recently heard a story from a reputable source which went as follows; UPS would save $1,000,000 of costs for every 60 seconds per day of time saved for each of their delivery drivers globally. When you start to add this up over the year, this is an enormous amount. Knowing this, they spend a significant amount of time, money and resources in optimising delivery routes using technology which is ultimately designed to work towards reducing the time it takes drivers to deliver parcels. Based on this, they implemented several interesting technologies designed to reduce wasted time. They placed a Bluetooth fob on each driver and connected all devices to the cloud. What this meant is that when the delivery driver had stopped at the next delivery point, known based on the GPS location, and they turned the engine off, the rear hatch of the van would open automatically, saving precious seconds of wasted time. As the driver walked up the garden path to deliver the parcel, if the package had not been signed for on their handheld device, this was a signal that the back of the van needed to be opened again automatically as the driver returns to the vehicle so the package can be placed back into the van, again saving precious seconds. Then finally, as the driver returned to the front of the vehicle, the engine would automatically start to save a further few seconds. Based on all of these small time savings throughout the day, UPS found that they would save 17 seconds per driver per day by utilising technology to drive efficiencies within the business. Based on the savings they make per 60 seconds, it is clear to see how this significantly impacts the bottom line. Whether this story is 100% accurate or not isn't the point, this is a believable story about a company of this size. Regardless of the accuracy of this particular story the point is still valid about companies utilising technology to improve the business as a whole which is true in endless organisations.
Now I'm not saying that your business is going to go to these lengths to optimise your business but when you look at the computer hardware running in your business and ask yourself, is it helping or hindering your business and employees? Remember, there is no middle ground. A slow running computer results in staff sat there waiting for technology to keep up with them which is extremely inefficient and can cost a significant amount of money over time;
60 seconds per hour wasted
8 minutes per day
40 minutes per week
2.6 hours per month
34.6 hours per year
X the number of employees
What is a week of time worth to you, your employees and your business as a whole? I can bet that it is more than the cost of upgrading the underperforming technology within your business!
Now this isn't just about cost savings, but imagine what you could achieve in a week. Having an additional 2% of time available per year per employee, I'm sure you could achieve some amazing things. New customers, new processes, technologies, investments within your business, additional revenue and more.
The same is true for website technology. There have been countless studies proving how website speed directly impacts the performance of your website, particularly ecommerce and can show significant improvements in conversion rates and revenue based on technology improvements.
Skimping on your hardware is only costing your business money, just in ways that aren't as clear to see. You either choose to do something about this and get the right technology in place that you need, or you choose to "put up with it for another year" and cost your business money.
Computer Software
Along the same lines as computer hardware, it is imperative to keep your computer software up to date. This is the software that you are using on a day-in-day-out basis which is powering your business. We've seen organisations still using Windows XP which is no longer supported from a security point and businesses running 5 year old software because they haven't made the small investments of generally less than £200 to upgrade their software.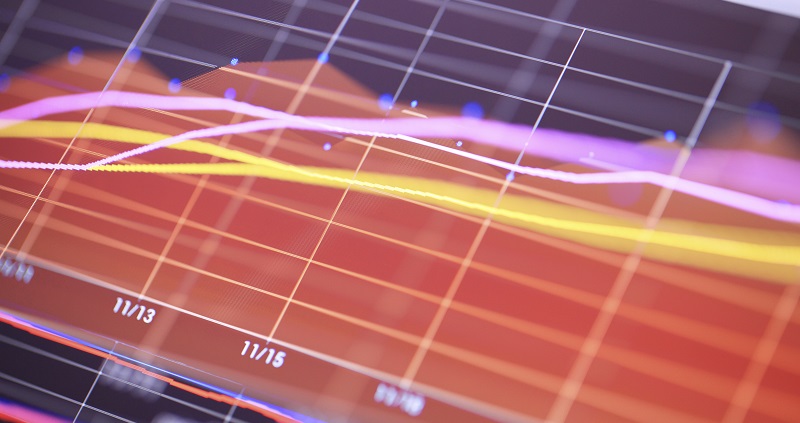 To put this into perspective, the same situation occurred with two businesses recently who were running outdated software on the computer. When it came to upgrading a completely separate system, their business email addresses, then integrating this into their current desktop software of their choice, the result was nothing but problems with their computer software.
What should have been a 2 minute job to integrate the two together turned out to be hours worth of work from both parties testing various solutions to fix the desktop software to work as it should do. Again, hours of wasted time for all involved because the wrong technology was implemented from the start, configured by someone who had no idea what they were doing and working form software that is now almost 6 years out of date.
Within business the decisions are simple, you either do the right thing, or you choose not to do the right thing. We see time and time again the cost of bad decisions when it comes to technology which is why we try and educate businesses to working with the right technology from the start to save them money.
We aren't an IT support company, there are plenty of great IT support companies around who do that far better than we ever could. That being said, as we are in the technology industry working with leading edge technologies, we come across a lot of antiquated systems before we get around to upgrading them which often requires us to cross that bridge into the IT support world to integrate systems together.
Website Technology
Again, along the same lines as the several examples already given but now looking at website technology. A story about a businesses who required serious security updates to their WordPress website. On first glance, this sounded like an hour or two's worth of work which was explained with the caveat that we would need to take a look at the underlying technology in a little more detail before we could provide an accurate estimate of the work involved.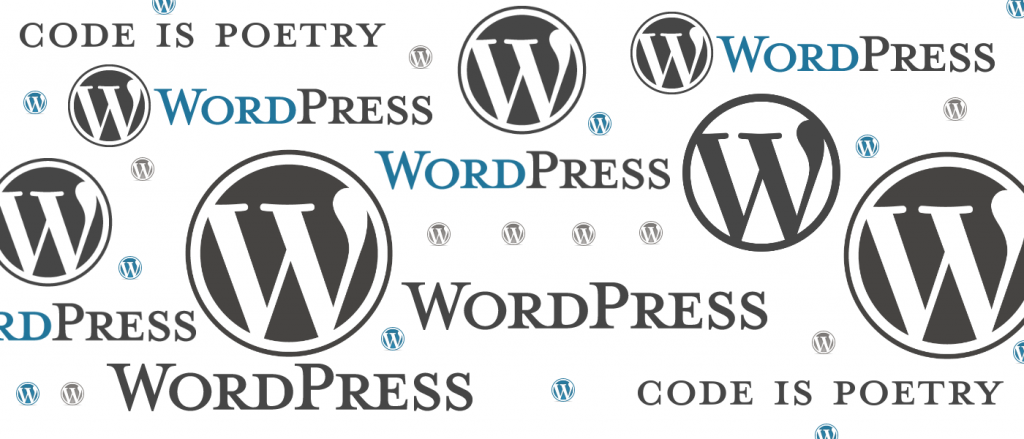 Lo and behold, the same bad decisions in a different area we see time and time again. This time, the decision around 3 years ago was to purchase a cheap WordPress Theme from one of the many Theme Directories / Marketplaces on the web. This was likely an innocent decision to purchase a $49 theme "because it looked nice". The realities of this meant that it was not possible to upgrade their system in the expected hour or two's worth of work. Instead, this was looking like 4-5 day's worth of time to implement the right solution and patch the security holes.
I won't bore you with the finer technical details of this, so suffice to say that the problem lied with purchasing a poorly built WordPress Theme 3 years ago. Due to this, certain key ecommerce technologies and core WordPress files once upgraded would actively break the website, essentially closing the digital doors of your business and turning off your revenue stream. So it was either leave the website open to hackers by not patching known and commonly exploited security holes, or, making the essential upgrade to the right solution.
All of this can be avoided when you are working with the right digital agency and you select the suppliers who are adding value to your business. I'd urge you to consider the longer term impacts of the technology decisions you are making today. Time and time again we see bad decisions made with businesses having to spend a lot of money fixing problems instead of implementing real solutions to grow their business. For us, this is part and part of what we do, what we enjoy and ultimately what we get paid for. We would much rather be focusing work towards implementing technologies within your business that are going to take your business to the next level rather than fixing problems caused by poor decisions years ago. We do both thankfully and I can honestly say that the clients who see the greatest returns from their investment in digital and technology are the clients who make the right technology decisions time and time again. I'll never forget a phrase an old colleague once said to me and it couldn't be truer in this scenario, "Quick wins lead to long losses". Think about that.
Solution
Ok, so we've talked about the problems that poor technology causes and given a few prime examples related to this. So what next? How do you keep your technology up to date without spending an arm and a leg every month? Well, it's actually relatively straight forward and only requires a strict procedure within your business or from your suppliers who actively maintain the core aspects of your business;
Hardware Technology: Keep it up to date! Slow hardware costs money in terms of staff time, unproductive time, missed opportunities and more. Invest in the right equipment to do the job. You could eat soup with a fork, but it's probably best you use a spoon…
Software Technology: Keep it up to date! Patch software and update as soon as possible after the improvement has been announced. Don't delay and don't wait years before upgrading. Out of date software causes a lot of problems and makes any integrations harder to work with. There is only so much you can do with the digital equivalent of Gaffer tape…
Website Technology: Keep it up to date! Particularly when using popular open source software and 3rd party plugins, it is imperative to keep your website up to date purely from a security point of view to update core files, plugins and themes. Beyond this, regular website maintenance packages and continual improvements allows your website to be ever evolving and working for your business. So rather than seeing your website as a cost look at this as a digital asset worthy of investing in.
You may be noticing a trend here….keep your technology up to date or it will cost your business money further down the line. If you would like an informal conversation about how we can work together to keep your technology up to date then get in touch. Our focus is on digital marketing, online technologies and software integrations so if you need any IT support then if you don't know of anyone who does this just drop us an email and we'll be sure to point you in the right direction of a few great companies. If you're looking for a sounding board for your technology decisions within your business we are more than happy to talk and have starter packages designed to give your business the expertise it needs to grow through our Digital Lifeline packages.
The following two tabs change content below.
Michael has been running Contrado Digital for over 10 years and has over 15 years experience working across the full range of disciplines including IT, Tech, Software Development, Digital Marketing, Analytics, SaaS, Startups, Organisational and Systems Thinking, DevOps, Project Management, Multi-Cloud, Digital and Technology Innovation and always with a business and commercial focus. He has a wealth of experience working with national and multi-national brands in a wide range of industries, across a wide range of specialisms, helping them achieve awesome results. Digital transformation, performance and collaboration are at the heart of everything Michael does.
Latest posts by Michael Cropper (see all)