It's time to say goodbye to our long standing client Superfast Lancashire. The programme has unfortunately come to an end after an extremely successful sprint of fast paced workshops helping local businesses utilise digital technologies to grow. We have been involved with the programme since the very early days, delivering a wide range of workshops varying from how businesses can utilise collaborative web based tools to save time and money to workshops covering digital marketing in the modern age and how to increase website traffic, sales and enquiries.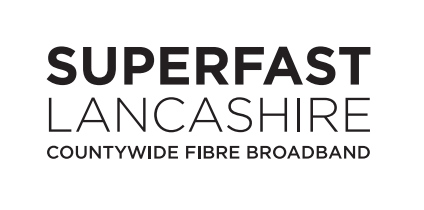 The programme has helped over 700 businesses throughout Lancashire, many of whom will have attended one of the many courses, workshops and training sessions we have run throughout the programme. It's been a great pleasure being part of the programme and I only hope that Lancashire County Council, Funding Providers and other similar groups who are responsible for these types of projects do address the gap that is being left wide open with the programme ending. In the meantime, we are running regular digital marketing events for those still looking to learn about the latest technologies and marketing opportunities.  Here is a quick summary of the programme;
This type of support is hugely needed throughout Lancashire, where many businesses within the small to medium sized business bracket are actively looking for support for how to integrate digital throughout their business. Fingers crossed that something comes along to replace this in the coming months. As mentioned, in the meantime, why not pop along to one of our events.
The following two tabs change content below.
Michael has been running Contrado Digital for over 10 years and has over 15 years experience working across the full range of disciplines including IT, Tech, Software Development, Digital Marketing, Analytics, SaaS, Startups, Organisational and Systems Thinking, DevOps, Project Management, Multi-Cloud, Digital and Technology Innovation and always with a business and commercial focus. He has a wealth of experience working with national and multi-national brands in a wide range of industries, across a wide range of specialisms, helping them achieve awesome results. Digital transformation, performance and collaboration are at the heart of everything Michael does.
Latest posts by Michael Cropper (see all)