Guerilla Marketing or should that be Gorilla Marketing. Take a look for yourself below, but I would have loved to be in the meeting where this was decided. "I know – why not just put a massive gorilla outside?"
This is certainly one way to get noticed. Just for a bit of background, this Skoda showroom is on a road full of other car & motorbike showrooms.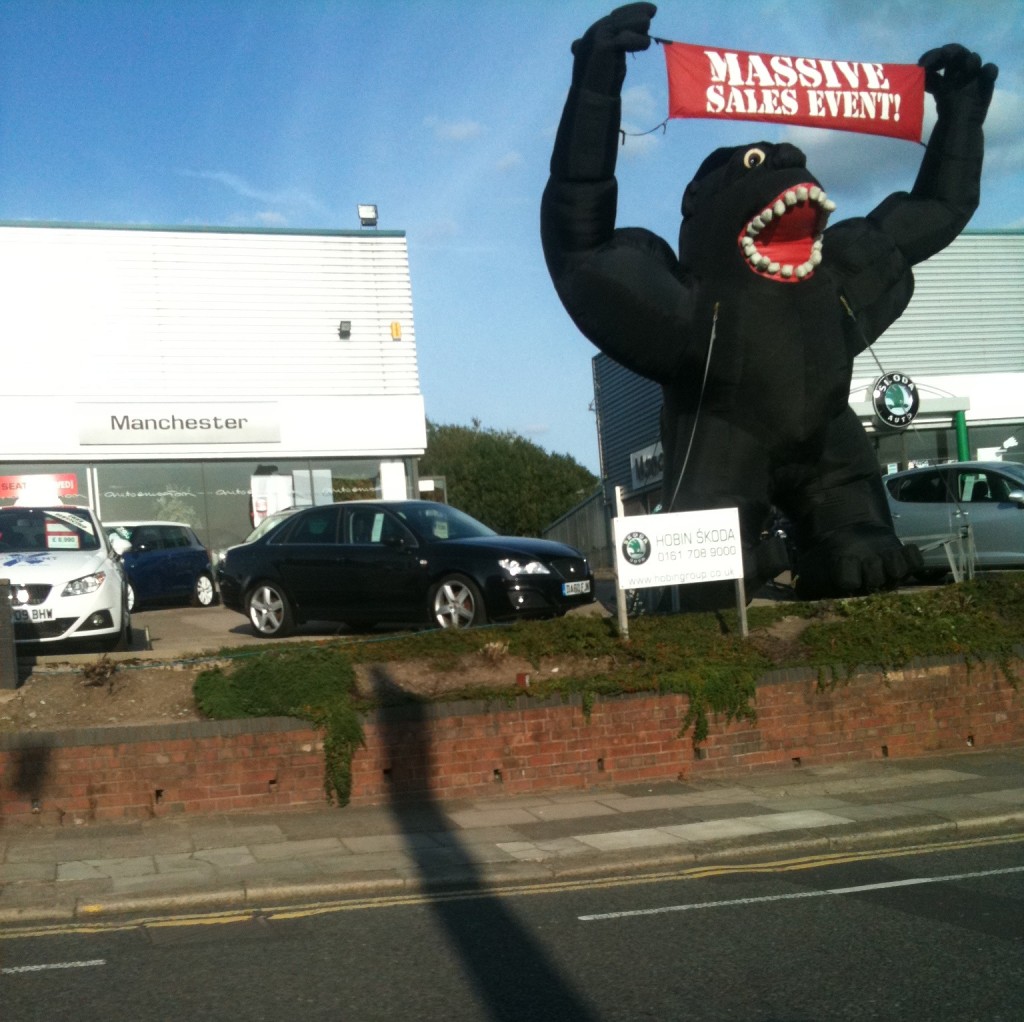 Would love to shake the hand of the person who thought this one up, pure genius. I don't work too far off where this is, so it certainly caught my eye on a normal boring drive home!
The following two tabs change content below.
Michael has been running Contrado Digital for over 10 years and has over 15 years experience working across the full range of disciplines including IT, Tech, Software Development, Digital Marketing, Analytics, SaaS, Startups, Organisational and Systems Thinking, DevOps, Project Management, Multi-Cloud, Digital and Technology Innovation and always with a business and commercial focus. He has a wealth of experience working with national and multi-national brands in a wide range of industries, across a wide range of specialisms, helping them achieve awesome results. Digital transformation, performance and collaboration are at the heart of everything Michael does.
Latest posts by Michael Cropper (see all)