China is an enormous place and will soon be one of the largest economies in the world. What this means for online businesses is that there is a huge potential to tap into this growing market, although this post is not about all the wonderful things about China (there will be another one for that!) here are some interesting facts;
China accounts for 20% of the online population
There are 1,331,460,000 people in China (give or take)
Around 300,000,000 internet users in China, giving an extremely low 22% internet penetration rate.
It is OK tapping into this market to get traffic but if they cannot pay on your site then this leaves you with lots of traffic but no bottom line.
The Chinese market is very odd to western eyes in many ways, including how they pay. In the western world we are used to paying be credit or debit card online and having the money come out of our account within a couple of days, and other methods would include PayPal which was made famous by eBay (very cleverly done since they own both! ).
In China the methods of payment differ slightly and as you would expect from a Chinese market, the payment methods are, well, Chinese. Chinese companies that is.
Here are the main 4 methods of payment online in China
And here are the approximate market shares of each method (part information from IResearch);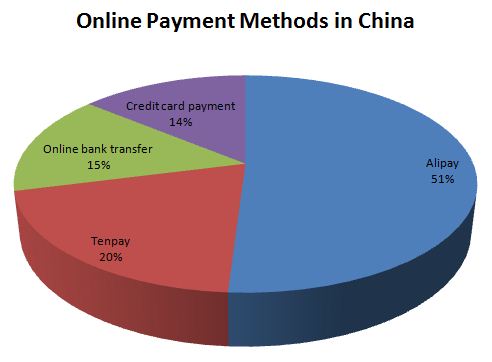 This post is designed to be a brief introduction to how different the Chinese market is online in terms of how they pay for goods and services. If you are aiming to break into the Chinese market this is one of the (many) things that you will need to consider. It is so important not to try and push western ideas into this market, you need to adapt to suit your new customers.
There are some great articles by Steven Chow about the methods above which provide a greater understanding and background behind each payment method outlined above if you require anymore information.
The following two tabs change content below.
Michael has been running Contrado Digital for over 10 years and has over 15 years experience working across the full range of disciplines including IT, Tech, Software Development, Digital Marketing, Analytics, SaaS, Startups, Organisational and Systems Thinking, DevOps, Project Management, Multi-Cloud, Digital and Technology Innovation and always with a business and commercial focus. He has a wealth of experience working with national and multi-national brands in a wide range of industries, across a wide range of specialisms, helping them achieve awesome results. Digital transformation, performance and collaboration are at the heart of everything Michael does.
Latest posts by Michael Cropper (see all)