The world we live in is changing faster than ever with new technologies and ever increasing customer expectations. Retail is one area that will always be at the forefront of this change as customers are often further ahead with technology than businesses.
Over recent years we have seen supermarkets significantly expand the range of products and services they offer. Food and drink, clothing, homeware, technology, entertainment, DVDs, photos, opticians, dentists, chemists, the list goes on. Now we are starting to see 3D printing technology enter the supermarket environment.
ASDA 3D Printed Mini Me
After spotting an advert on Facebook to get a 3D printed mini me only a few miles away at Trafford Park ASDA, I thought I would head down and get one done, especially since they were at the bargain price of only £60 during the trial period. The technology behind the 3D printed models is Shapify.me which can also be used to 3D scan yourself using your Kinect at home which is amazing.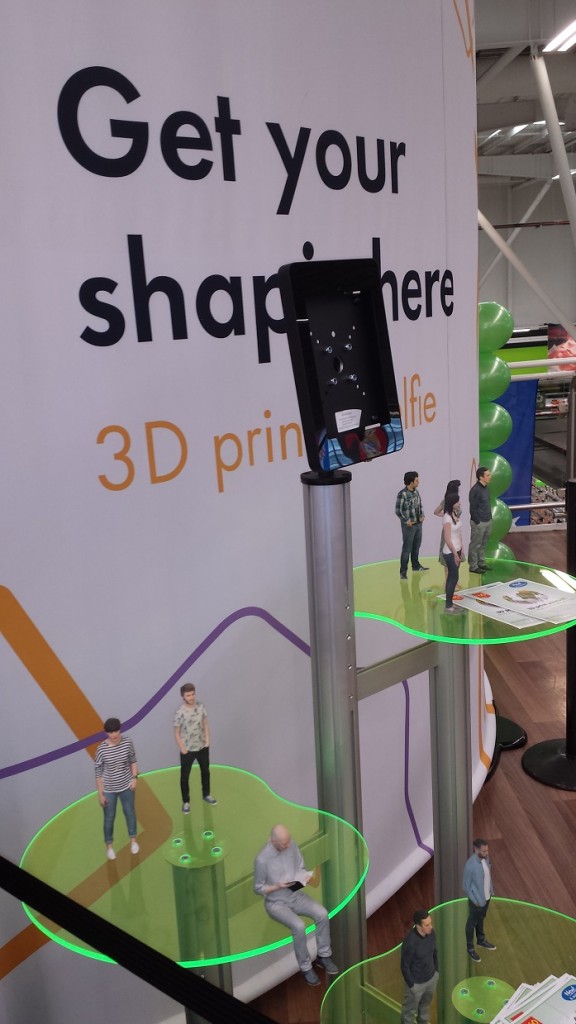 This was a trial for ASDA that was running for only one week, so we couldn't miss this opportunity to look at where this technology is heading. Especially how this technology is breaking into the supermarket customer experience. This shows that ASDA is taking this new technology seriously and is clearly testing this to see where the opportunities lie over the next few years.
Augmented Reality Mirror
Supermarkets continue to evolve and I imagine we will start to see the introduction of other really cool technology such as the augmented reality mirror that customers can use to try on make-up. Watch the cool video of this below;
How the mini me is created
To create the mini me 3D printed character, the first stage is to step into the scanning device you can see below;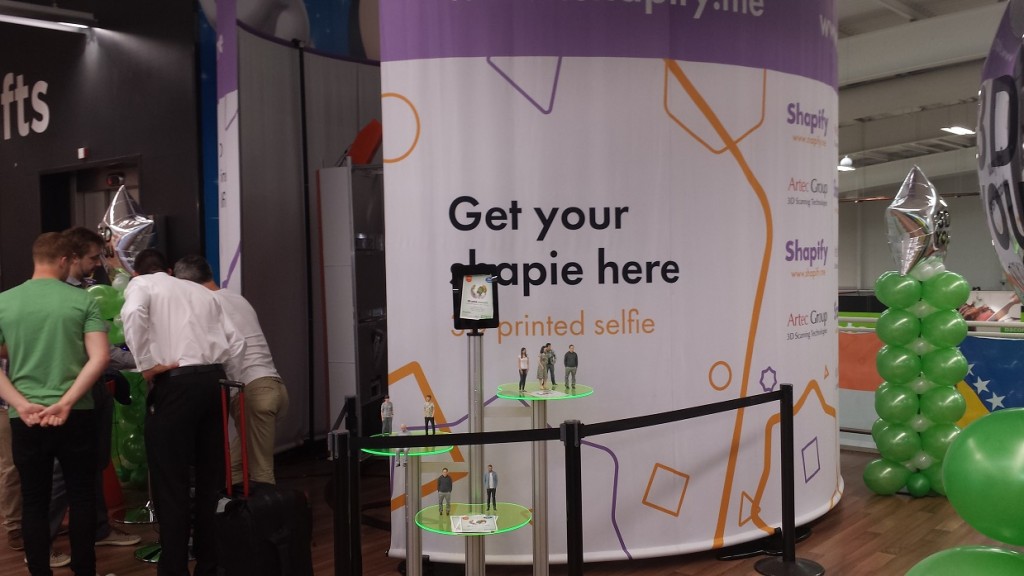 Once you step inside you stand in the middle of the contraption which then spins around you on the circular rail you can see at the bottom of the image. Staying still and focusing on the purple dot on the wall, the device spins around you taking lots of pictures and scanning you to understand the shape of you;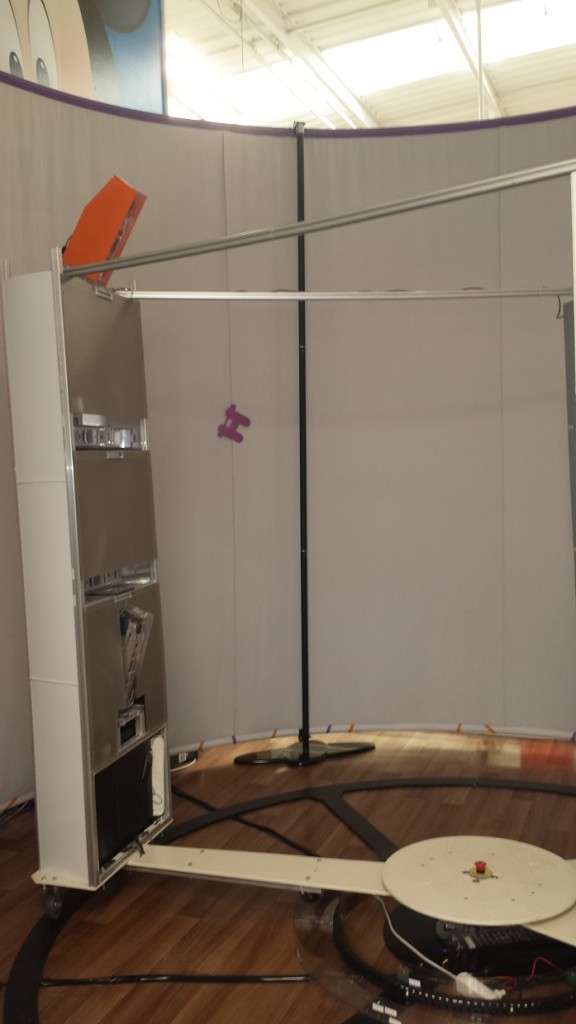 What then happens is that all of this data that has been captured about the scanned person is then fed into the computer to build a 3D model of you. Below you can see the raw data that was built from the scan of me;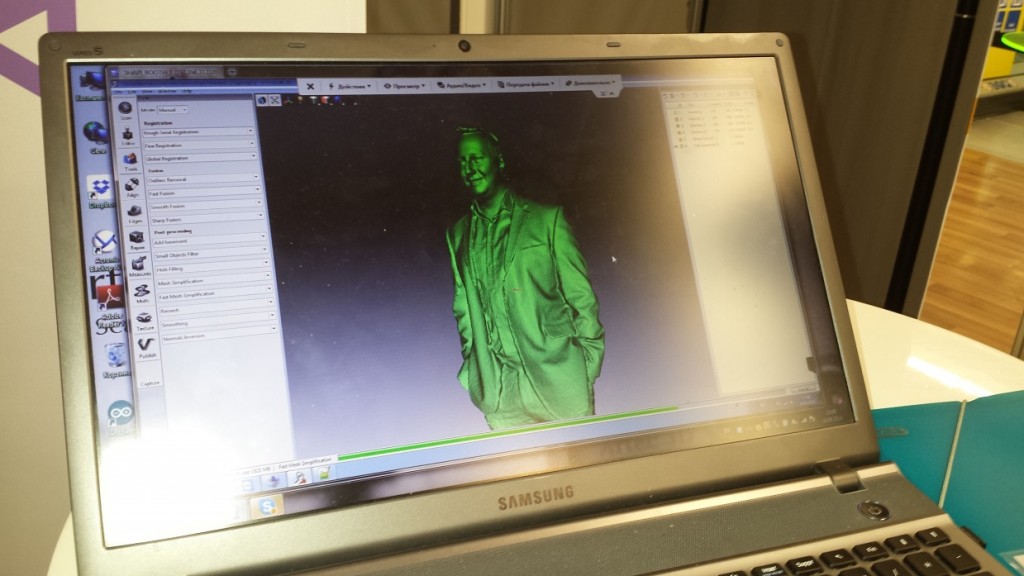 The next step is for the data to be sent off to get 3D printed. Talking to the people operating the machine it was great to find out more about the underlying technology and information behind the mini me.
The 3D printed models are manufactured using an additive process, meaning that the model is built up from smaller bits opposed to carved out from a larger piece of material. I've previously seen these models on a recent trip to Germany, although the models were priced at around the €350 mark, which is a much larger figure than the £60 for the models in ASDA.
The difference in cost for 3D printed items simply comes down to the quality and materials that are used. For example, if you wanted a 3D mini me model in metal, then you would need to use metal powder along with a laser to bond the metal together. Both of which costs a lot more for the raw materials and also the technology to bind the material. The mini me model from ASDA is essentially made from plaster and superglue with layers built on top of each other to form the shape of the person scanned in.
What is really interesting is that the models are printed in full colour in the machine. Often with 3D printing technology such as Ultimaker you are limited to printing in one or two colours which is the reel of plastic that you are using. Going beyond a single colour with technology such as plastic 3D printing would require the printed model to undergo a paint job after the model has been printed, which would certainly add to the cost of the model.
Why would you 3D print yourself?
Why not? Seriously, this is really cool. Imagine a few different scenarios;
Printing family members as mementoes for loved ones who are going away for a while such as touring in the army or going travelling for a long time
Commemorating a significant event in your life such as winning a sporting medal, starting a new uniformed job such as in the police or fire service, or even for couples making models for their wedding cake toppers
Fashion designers wearing iconic clothes, friends celebrating a special occasion in fancy dress or wanting to keep a physical record of how your children are growing up
There are lots of fun reasons why you may want to keep a physical record of people in your life. It will certainly be interesting to see how this technology takes off over the next few years. Looking at the earlier prototypes below, it is clear that this technology has improved significantly over the last 12 months.
Earlier prototypes
This technology has been being trailed for almost 12 months now in various locations, although this is the most up to date technology we have come across. See what the early stage prototypes looked like and how the models were built;
3D Mini Me
So getting to the best bit about the blog post, here is the final 3D printed mini me model;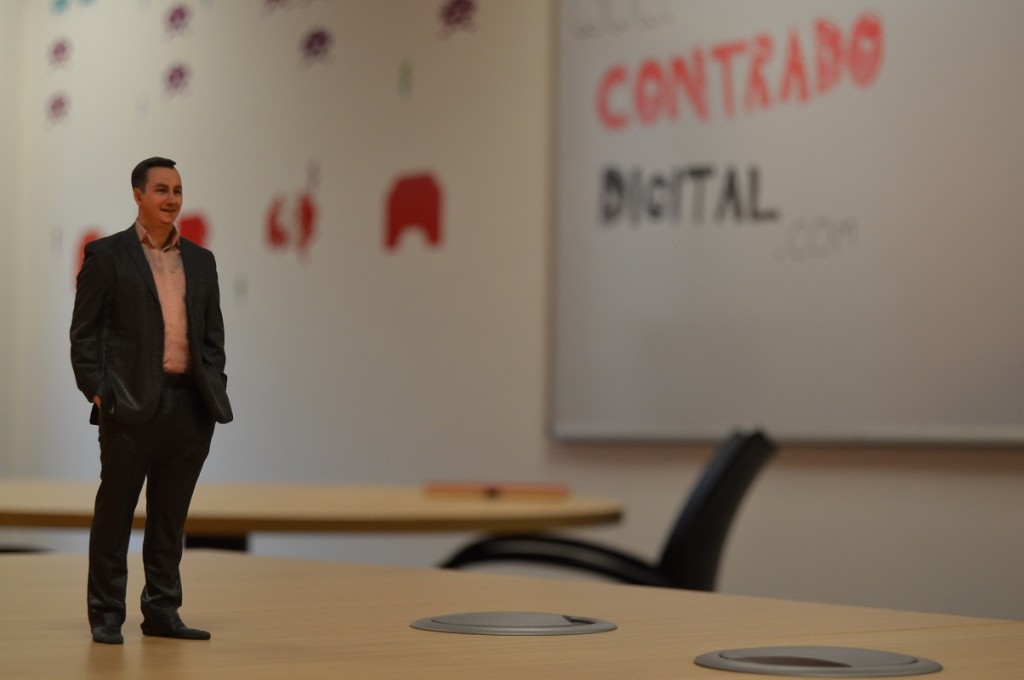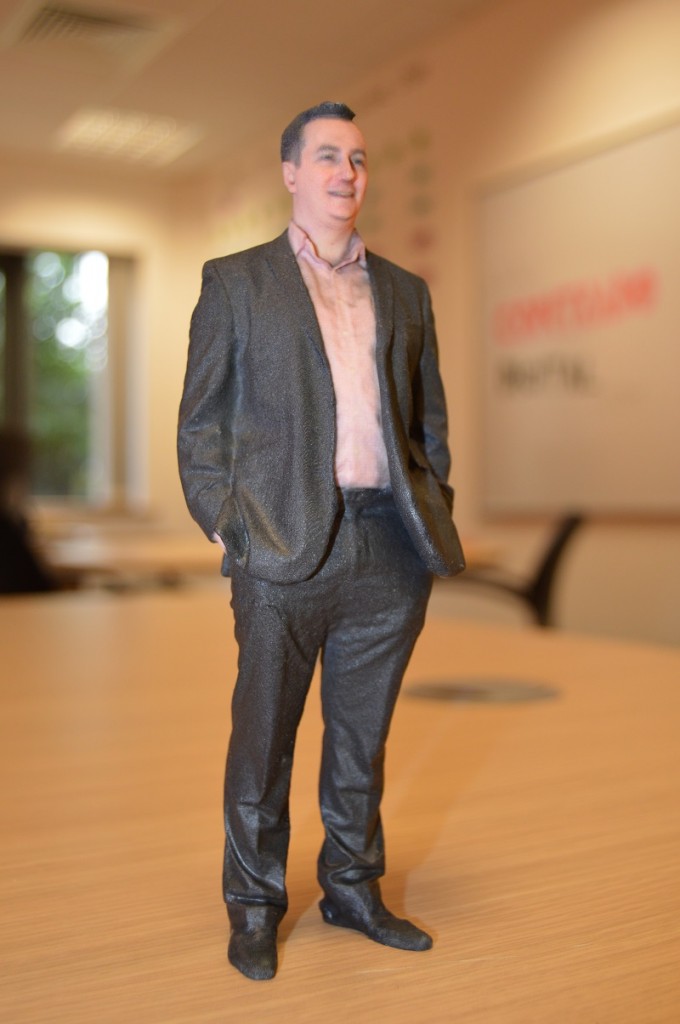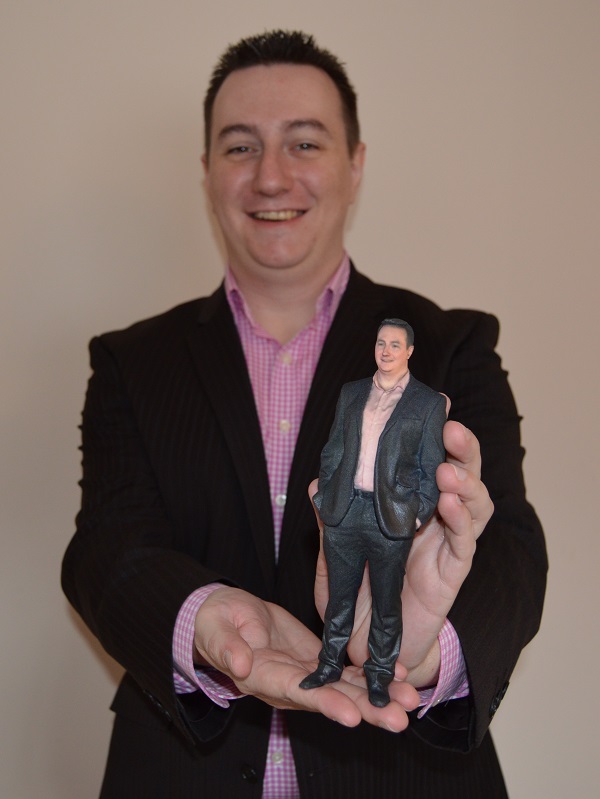 If this was to roll out in more stores throughout the UK, would you get one done? What are your thoughts about this technology? Leave a comment below. It looks like Obama has been jumping on board with this recently too;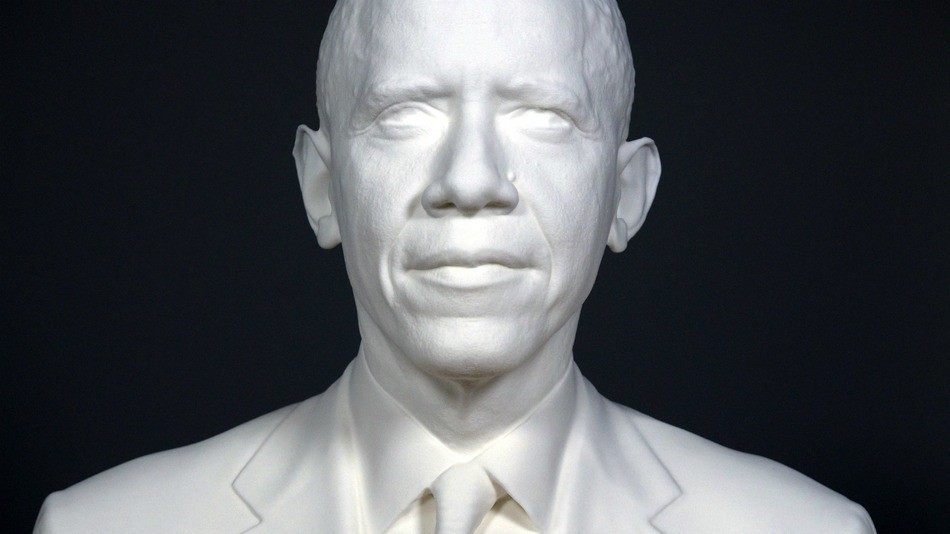 On a commercial note, if any companies or people are interested in this technology for creating 3D printed mini me models, then this is something that we may be willing to look at supporting if there is significant demand.
The following two tabs change content below.
Michael has been running Contrado Digital for over 10 years and has over 15 years experience working across the full range of disciplines including IT, Tech, Software Development, Digital Marketing, Analytics, SaaS, Startups, Organisational and Systems Thinking, DevOps, Project Management, Multi-Cloud, Digital and Technology Innovation and always with a business and commercial focus. He has a wealth of experience working with national and multi-national brands in a wide range of industries, across a wide range of specialisms, helping them achieve awesome results. Digital transformation, performance and collaboration are at the heart of everything Michael does.
Latest posts by Michael Cropper (see all)