Freelance WordPress Developer Manchester
Having worked with WordPress since around 2007, I have a wealth of experience developing professional and high quality WordPress websites. Not simply WordPress websites that 'look pretty' but WordPress websites that perform, are built extremely well using solid technical foundations to ensure the website can be used as a platform for growth. There are many ways to use WordPress and very few ways you should, which is why I have been involved in organising WordCamp Manchester previously and I run local Blackburn WordPress User Group (BeeWUG, https://beewug.uk) to share knowledge and best practice on WordPress development.
The general type of WordPress work I do includes;
Full WordPress rebuilds
WordPress Ecommerce websites using WooCommerce
Custom WordPress Theme development
Custom WordPress Plugin development
Responsive WordPress websites
Plugin, Theme and Core updates for security patches
WordPress cyber security
WordPress hosting
WordPress payment gateway integrations for ecommerce shops, single payments, subscriptions and membership websites
I only work with industry leading WordPress technologies, i.e. no junk from Theme and Plugin market places, which ensures the quality of the work is second to none from a technical perspective and can be enhanced over time as needed
Specialist redirect work and bulk migrations combining multiple WordPress installations
WordPress API integrations to power mobile applications on Android and iOS
Integrating WordPress and 3rd party systems to automate technologies
Integrating WordPress with email marketing platforms and social media platforms to automatically post content and email new blog posts to your audience once they are published
Developing custom functionality to do pretty much anything you can imagine
WordPress training workshops both in-house, for partners I work with in and around the North West including Lancashire, Greater Manchester, Cheshire and Merseyside

Software-as-a-Service company Tendo Jobs required a blog bolting onto their website to ensure they could easily communicate with their audience without going through the traditional software development and release process.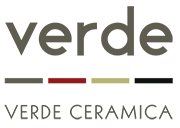 Previously never having a website to communicate their brand as a small business we helped them get online and started them off with solid foundations for growth. As a business-2-business lead generation type company it was essential the website highlighted the range of quality products they could supply to the trade and hence the visual side of things was important.

Our entire website is created with WordPress which allows us to be extremely agile with our marketing and communications to ensure we can move quickly when new industry trends are announced, new technologies are available and how this relates to our clients.

As a private medical company performing cosmetic treatments it was essential to instil confidence as potential clients visited their website to find out more information about the treatments and the process involved. By bringing this information to life this resulted in a 9.6% conversion rate for traffic to viewing the Contact Us page.
Online Spy Shop Ecommerce / WooCommerce Website

Having been previously working with an old ecommerce technology that was no longer suitable for their needs, we migrated their website over to WooCommerce on WordPress to ensure they had full flexibility to manage their ecommerce shop and customer marketing campaigns.
Muslim Engagement and Development (MEND)

On this project WordPress was used as a backbone to power two mobile applications across iOS Apple and Samsung's Android operating systems. Taking advantage of the WordPress API to communicate two ways so users could read news, download resources, book onto events and donate to MEND plus many more features.