Manufacturing & Construction
Helping manufacturing and construction brands boost website traffic and drive enquiries with strategic digital marketing campaigns
We work with brands within the manufacturing and construction space to boost website traffic and drive enquiries. Having worked with leading brands in the manufacturing and construction industry, we are capable of assessing the performance of your current marketing channels and identify key opportunities for growth. Are you struggling to grow in a competitive market? Then speak to us about how we can help you grow through effective digital marketing campaigns including Search Engine Optimisation (SEO), Pay per Click Advertising (PPC), Conversion Rate Optimisation (CRO) and more.
Results Achieved
A selection of the results achieved for Manufacturing and Construction brands
+14% Opportunity to Grow Organic Traffic

14%

14%
For one manufacturing company we identified opportunities to boost their organic traffic and enquiries by over 14%. We did this by reviewing their current product range and segmenting this into core market and ranges that customers were already searching for.
Months Saved With Automation
For one property company we saved over 2 months of time per year by implementing a web based automated data collection platform. This freed up staff time to be working on much more productive tasks which significantly improved the efficiency of the organisation.
+97% Growth in Organic Traffic

97%

97%

+50,000 Additional Organic Visits per Month

97%

97%
For a well-known national brand we identified ways to open up their catalogue of products to customers searching on Google. Over a six month preiod we doubled their organic traffic resulting in an additional 50,000 monthly visits by targeting and segmenting customers. 
Trusted By
Companies our staff have worked with throughout their careers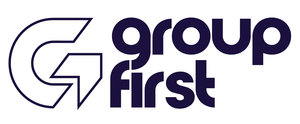 Working with Contrado Digital has been a real pleasure. They understood our requirements and offered a bespoke solution to meet our specific needs. The transition from the old system to the new system was simple and straight forward with their help. They went out of their way to integrate the new system throughout Evolution Park so our staff could start using the system with ease. The time savings from using the new system has enabled us to focus on other activities to support our clients at Evolution Park.