Web Hosting Solutions
Industry leading web hosting for business websites
We believe web hosting should be simple, effective and stable which is why we run our servers on the leading UK infrastructure. Never have to worry about downtime and lack of support again.
We take web hosting seriously which is why provide industry leading web hosting solutions for businesses like yours. Working closely with you and your business we can advise on and provide the hosting solution that will best suit your needs. Not all web hosting is equal. In fact, in our experience, most web hosting is abysmal and not suitable for a multitude of reasons. Which is why businesses speak to us about solutions that are suitable for their individual needs. Don't take our word for it though, let's look at the facts about how awesome our hosting solutions are.
To bring you leading web hosting solutions, we've partnered with Manchester based UKFast. As part of this partnership we have a dedicated team of 9 server engineers who are part of a larger team of over 200 staff in total. This enables us to work closely with yourself and UKFast to deliver the web hosting solution that is right for your business.

Key Facts
Key facts about our web hosting solutions;
Built for redundancy: With every potential fail point having a minimum of 1 redundant system as a backup which will automatically switch on in the event of a failure
Built for speed: Running on Cisco hardware in UK based data centres, on a 10GB network with uncontended bandwidth which operates below 50% capacity to cope with large traffic spikes
Built for security: The facilities boast some of the most advanced fire suppression, redundant power and air conditioning systems with the temperature and humidity controlled, and CCTV monitored 24/7/365 with ID entry access only
Automated backups: Fully automated backups to keep your files, databases and other data secure at all times
100% network uptime guarantee: Meaning your website will be accessible by your customers at all times
24/7 automatic server monitoring: Meaning that problems are detected and fixed before you ever knew they happened. Highly qualified technicians are on-site and able to resolve problems straight away
Eco-friendly: Boasting a 100% carbon neutral setup as certified by BSI PAS 2060
Accreditations: Solutions hosted in the data centre are compliant with ISO 27001, ISO 14001, ISO 9001
PCI Compliant: PCI DSS accredited solutions
Cisco ASA Firewalls: With redundancy built in to keep your data safe and secure
Technical Specs: LAMP Stack: Linux, Apache, MySQL, PHP. cPanel powered control panel. One-click installer for over 347 scripts. Multiple domains, sub-domains, email addresses, databases and lots of other cool features.
Server types available: Shared server, Virtual Private Server (VPS), Dedicated server. Linux or Windows.
Suitable for: Small businesses, large businesses, ecommerce, WordPress, Magento, options available for almost any setup required.
Also available: SSL certificates, DNS hosting, domain name registration and more
Leading Infrastructure
Any downtime with your web hosting solution means that your website will be offline and inaccessible. That's why our web hosting solutions run on the leading UK infrastructure you can see below;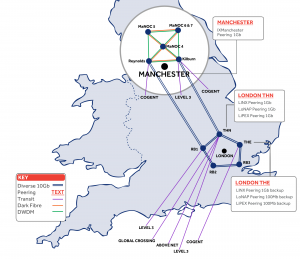 The highly redundant web hosting infrastructure means that your website is accessible at all times when you and your customers need it.
Secure Websites
As all websites hosted on our web servers are managed by Contrado Digital we can ensure websites have the right security measures in place to avoid someone elses website on a shared server impacting your website. As a minimum we strategically segment websites based on needs and install security technology on every website which includes;
User account security: Meaning that users are forced to use secure passwords to avoid someone easily guessing the account details.
User login security: Meaning that brute force attacks, when an automated systems tries to hack into your account by guessing username and password combinations over and over again until they are successful, are automatically blocked early on as they are detected. Keeping your account safe at all times.
User registration security: Meaning that guest user registrations on your website need to be approved and managed to avoid anyone registering an account on your website.
Database security: Meaning that common database table names are placed with complex table names for added security.
File system security: Meaning that it is not possible for people to view files directly on the web server, particularly for files which can indicate certain technologies running and for files which no-one should be accessing directly.
Blacklist functionality: Meaning that any IP Address which is acting suspiciously will be automatically blacklisted to prevent issues.
Firewall security: In addition to the firewall in place at the physical infrastructure level, and the firewall in place at the server software level, we also ensure a firewall is in place at the individual website level for added security and to block access to unwanted visitors.
Brute force attack prevention: Meaning that systems are in place to automatically detect when a botnet is trying to break into your website which is then automatically blocked.
Security scanner: Meaning that systems are in place to automatically detect when files are changed on the server which appear suspicious.
Comment spam security: Meaning that spam comments are blocked automatically to avoid cleaning these up manually in the future.
We take website security seriously which is why we insist that all websites hosted with us meet our high standards as a minimum. Website security should not be taken lightly which is why we work closely with our web hosting customers and partners to ensure our hosting technology is as secure as possible.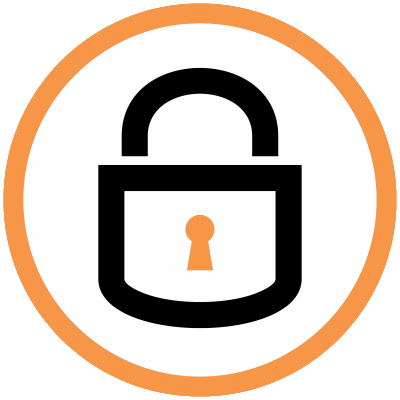 Server Monitoring
Our web servers are monitored 27/7/365 so we are always aware of the status of the servers. In addition to this we use enterprise level server monitoring software to provide extremely detailed insights into server performance down to which processes are running, which user accounts are using the most memory and how much of the server resources are in use at any one time;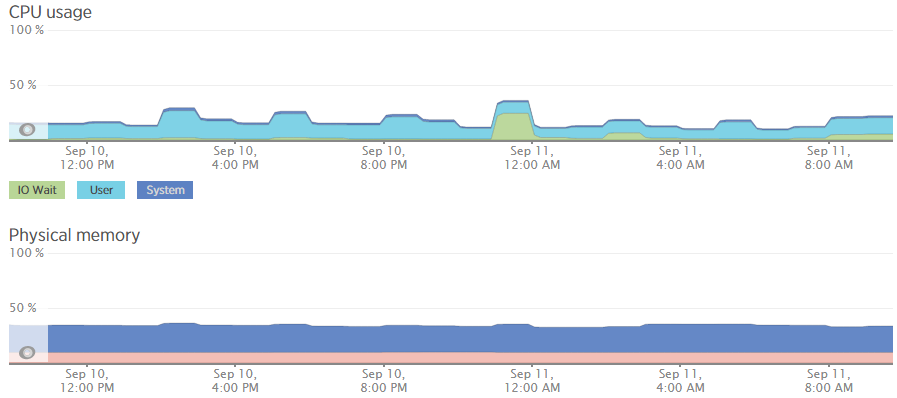 This technology allows us to monitor performance in real-time and adjust server resources dynamically as required. Utilising UKFast's superior cloud technology, we're able to scale up / down server resources to suit requirements at any given point. Meaning that if we are expecting a sudden surge of website traffic, we can increase the number of CPUs and RAM resources in anticipation and reduce them again afterwards.  As a rule of thumb, we aim to keep server resources below 75% to allow for natural fluctuations without impacting performance.
Web Hosting Solutions
There is no one-size fits all with web hosting. Every business, website and technology requirements are significantly different. Which is why we work closely with your business to select the right requirements for your individual needs.
Whether you are a small business looking for quality web hosting or a large multi-national business, we have hosting solutions that are suitable for your needs. Get in touch to speak with one of our experts to discuss your individual requirements.